If you're someone who suffers from thalassophobia or the fear of being in deep water, you will most definitely stay away from the ocean and deep-sea diving.
However, did you know that some massive swimming pools in the world appear to be almost as dark, deep, and unknown as the vast ocean?
Whether you're fascinated by the deepest pools the world has ever seen or an individual who wants to stay as far away as possible, you have to admit that the topic piques a little bit of interest. We put together a list of some of the deepest swimming pools in the world and where you can find them.
(You might be interested in reading about the Largest Ocean and Seas)
Top 10 Deepest Swimming Pools
Below are ten of the deepest swimming pools from all around the world, along with a little bit of background information for each of them.
10. Abyssea Diving Pool
Also located in France, the Abyssea diving pool is a part of an aquatic facility dedicated to fitness, well-being, relaxation, and overall fun. This popular tourist attraction features a 16-foot swimming pool with an attached diving pool that measures about 65 feet deep.
Here, beginners and experienced divers alike can swim down the deep depths for an ocean-like experience with the safety and security of professional equipment, trainers, and guides.
Divers can also rent photography equipment, or professional underwater photographers can work on honing their skills at the bottom of this deep pool.
Windows allow loved ones and interested parties to watch the divers go all the way to the bottom, making for a well-rounded and thrilling experience in this facility.
9. Fosse of Villeneuve-la-Garenne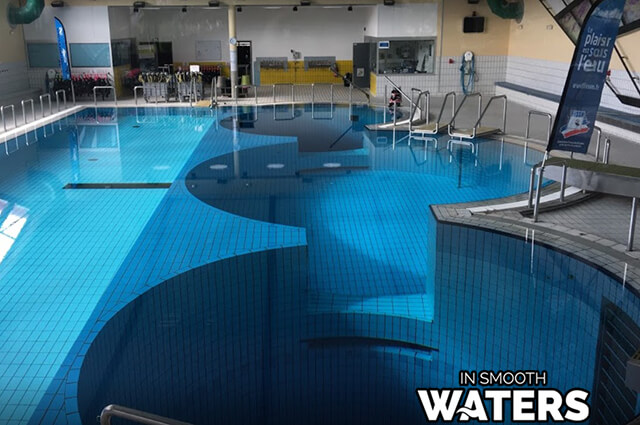 Fosse of Villeneuve-la-Garenne is a France-based indoor diving facility that offers a diving experience to over 40,000 divers every year. The pool boasts three different pits at about 16 feet, 32 feet, and 65 feet deep.
The deepest of these three diving puts also hosts high-tech equipment, including a movable floor and a video camera for the best experience possible. Individuals can practice scuba diving and free diving with supervised practice sessions and underwater activities.
Other programs include particular first aid training and even baptisms. Apnea and yoga courses focus on deep breathing, relaxation, and yoga to help build muscle and flexibility in a new and unique way.
8. TODI
TODI is another bottomless diving pool in Belgium, but this one has the unique attribute of doubling as a freshwater aquarium.
The main pool in the facility measures 32 feet deep and 118 feet wide. With about 6.5 liters of water, this pool is undoubtedly larger and more profound than the swimming pool at your local rec center.
What makes this deep pool exceptionally special is the thousands of colorful fish that accompany you underwater.
This coal depot-turned dive facility lets divers swim down into temperature-controlled water and explore the sea without actually being in the ocean. The water is chock full of tons of freshwater fish and beautiful ocean scenery for a once in a lifetime experience.
7. Great Blue Hole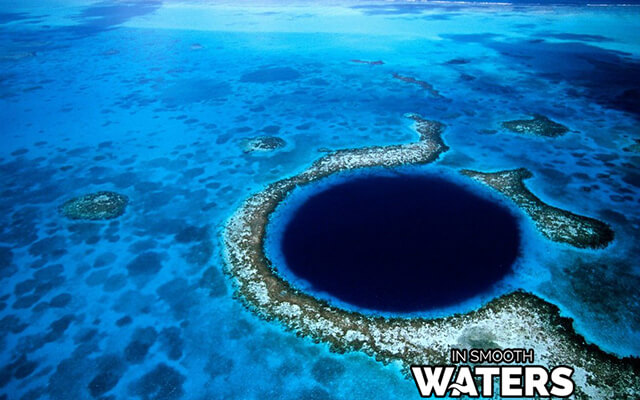 Great Blue Hole is less of a swimming pool and more of a natural phenomenon, but it's still considered relevant to this list. Located near Belize City, Belize, this natural pool is actually a massive marine sinkhole.
It lies in an almost perfect circle surrounded by bits of land and measures over 1,000 feet across. Its depth reaches 407 feet – an overwhelming number when compared to average swimming pools, or even some of the deepest man-made pools.
The depth of the water gives the sinkhole a dark, navy blue color to it, while the water around it is light blue. It's part of the Belize Barrier Reef Reserve and is an accessible location for scuba divers and tourists.
6. Blue Abyss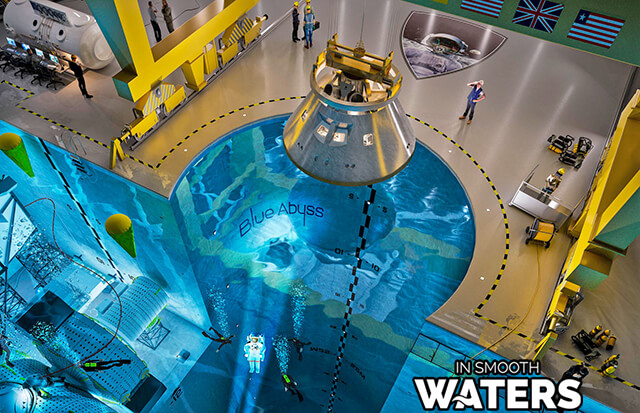 The Blue Abyss is a very deep pool dedicated to multifaceted use, from commercial diving and submersibles to human life science and even space exploration advancement. The multi-layered pool is 50 meters down at its deepest point and features all kinds of high-tech equipment like a fully functional "astrolab" and a crane and lifting platform.
Located in the UK, this indoor pool is highly unique and was built to drive science and learning from the height of space to the deepest depths of the ocean. It widely supports STEM education, complex learning, and live research projects.
5. NASA Pool
Ever wonder about how astronauts train? The NASA training pool isn't your average Olympic-sized pool. In fact, it's much larger than that.
Not only is the NASA training pool 202 feet long, but it sinks down to a depth of 40 feet, which is much deeper than average pools ranging anywhere from 8 to 12 feet. It holds a whopping 6.2 million gallons of water, which could fill about 10 Olympic swimming pools.
The large pool certainly has specific purposes aside from a diver's paradise. Underneath the water is actually pieces of the International Space Station. Using the buoyancy of the water paired with various weights and floatation devices, astronauts can practice their actions and simulate what it feels like to be in space with zero gravity. How cool is that?
4. Homestead Crater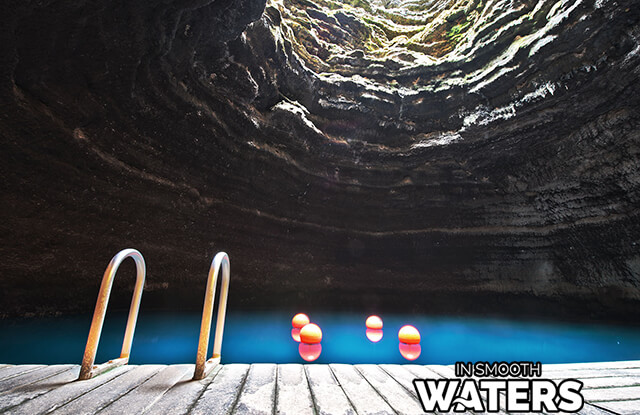 While some of the world's deepest swimming pools are entirely man-made, there are some swimming destinations that came about naturally. The Homestead Crater in Utah is one of them.
This crater is believed to have been created over a period of 10,000 years from the snow melting off of the Wasatch Mountains. Just two miles below the surface, the earth's heat radiates to keep the water consistently warm between 90 and 96 degrees.
These temperatures make this spot the only warm scuba diving location in the continental US, which makes it an excellent destination for dedicated divers. The 65-foot depth makes for a fun dive, and the 400-foot base leaves plenty of space for exploring.
3. Y-40 Deep Joy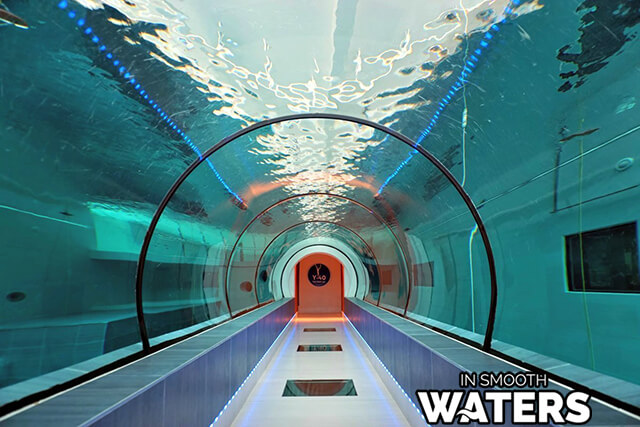 Located in Italy, the Y-40 Deep Joy pool was once the deepest indoor swimming pool in the world, with its deepest point reaching 130 feet. The gigantic pool goes as deep as a 14-story building is high, so it's kind of a big deal.
Like some of the other pools on our list, Y-40 features systemwide heating that keeps the pool at warm enough temperatures to eliminate the need for a wetsuit for divers. This particular deep pool is cylindrical and specially designed to hold 4,300 cubic meters of water.
2. Nemo 33
The Nemo 33 pool is a freshwater facility located in Belgium, specifically Brussels. The facility contains over two million liters of non-chlorinated water throughout several underwater caves, tunnels, and houses. However, the deepest point of Nemo 33 is the deep pit, which reaches down to 113 feet.
People use the facility for all kinds of diving, from tourists looking for some fun to professional divers honing their skills. Because the water is kept at a regulated, warm temperature, divers can actually swim down to the deepest depths without a wetsuit.
With the water and the deep pit being the main attractions, Nemo 33 also has a restaurant, a bookshop, and a souvenir store along with several underwater windows for viewing the various water activities.
1. Deepspot
The Deepspot swimming pool is a relatively recent addition to the world's list of bottomless swimming pools. In 2022, the Montegrotto Terme resort area opened this massive pool in the Hotel Millepini in Poland.
The pool uses over a thousand tons of steel and dives down to 148 feet at its deepest point. It also holds 8,000 cubic meters of water, which surpasses the volume of your average 25 meter pool times 27.
The main idea behind creating this incredibly deep pool was to host scuba divers in training, allowing them to practice their sport from the safety of a confined body of water before they dive into the ocean.
Additionally, the pool has tunnels that run throughout it, so non-swimmers can observe those brave enough to take on the enormous amount of water.
Conclusion
As you can see, many – if not most – of these extremely deep swimming pools have been designed or perfected with divers in mind. With a lot of them promoting regulated temperatures, training, and professional equipment, almost anyone can check one of them out and dive into the world of underwater exploration.
Of course, a few of these pools are preserved for highly professional and scientific use, such as the NASA training pool. With great depths of water, experts can conduct prominent human research and even train astronauts planning on taking a fantastic trip to the moon.
Still, just a couple of these pools are actually all-natural and have become wondrous tourist attractions.
Whether your fascination with deep water stems from a place of adventure or a desire to research and learn, any one of these pools can help you fulfill your dreams and goals. Dive deep without the fear of what lies at the bottom of the ocean.
We are sorry that this post was not useful for you!
Let us improve this post!
Tell us how we can improve this post?