A day of rafting makes for an exciting adrenaline rush. Before you hit the rapids, you can up your anticipation by watching some thrilling movies about the sport. Once you hear and see that white water on the screen, you'll be even more excited to get out into nature.
We've rounded up a list of the top ten rafting movies and documentaries below. To top it off, we've added a few honorable mentions that aren't strictly about rafting but still focused on rivers.
The Top 10 Rafting Movies and Documentaries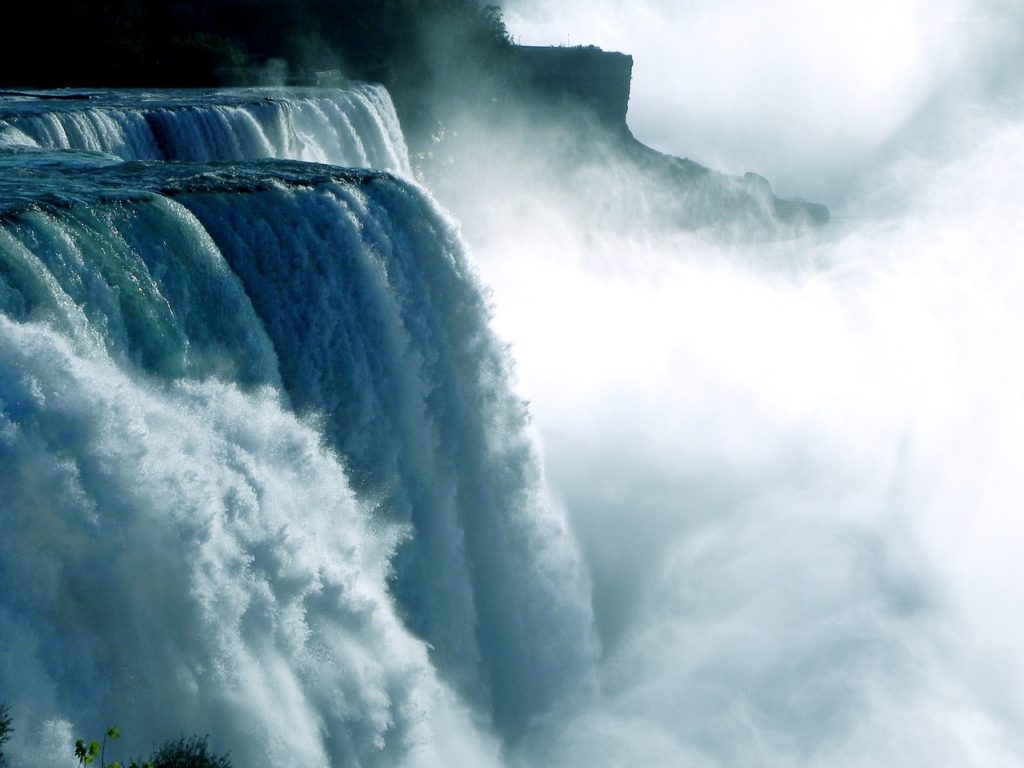 Before we get started, a quick disclaimer: There may be some spoilers in the movies and documentaries summarized below. We don't want to ruin the fun of a great plot twist for you, so we've added a quick note when we're about to reveal a spoiler. Read carefully and don't skip over our spoiler alerts. We'd hate to sully your movie-going experience.
1. The River Wild (Sweat inducing white water rafting movies)
This is a nail-biting rafting movie that will have you on the edge of your seat. It's about a young family going on a rafting adventure in beautiful Montana. Unfortunately, they become the victim of a dangerous fugitive who takes them hostage. The rafting trip that started as a fun and innocent birthday present for their son quickly becomes a nightmare.
Quit reading here to avoid spoilers!
Luckily, mom saves the day. The strong female lead has plenty of rafting experience, which she calls on to help her family escape the dangerous rapids — and the criminals. The gorgeous cinematography makes this thriller even more captivating. You'll feel like you're riding the water with them. The River Wild is on our must-watch list of rafting movies.
Related posts:
2. River of No Return (Sweat inducing rafting movies)
In the mood for a classic? This river-themed movie dates back to 1954 and features none other than Marilyn Monroe. It follows the story of a farmer who was recently released from prison and his son. Monroe plays a saloon singer. The characters head down a river on a journey of self-discovery and redemption.
The film is set against the backdrop of the stunning Rocky Mountains. It's a typical Western and even features some "cowboy and Indian" style standoffs — definitely outdated by today's standards. Of course, one of the greatest dangers of all proves to be the river currents. It is therefore part of our list of sweat inducing rafting movies. You can watch a trailer on YouTube.
3. White Water Rafting Movies: White Water Summer
White Water Summer Trailer:
This flick stars Kevin Bacon and Sean Astin — although it was shot in 1987, so they look a bit different than they do today. The plot follows a shy kid whose parents, hoping to get him out of his shell, convince him to spend some of his summer break in the mountain. He joins a group for the adventure, and the fun begins.
Of course, the wilderness trip ends up being riskier than first anticipated. Eventually, the instructor leading the small group of boys ends up being the one who needs their help. We won't say anymore — we don't want to give away any spoilers!
4. Deliverance
There's nothing like heading out on the water with friends and family to get away from it all. In this movie, four friends do just that, packing up their wives and kids for a week-long rafting adventure in rural Georgia. Of course, the trip faces unexpected complications. Before we reveal some spoilers, we should note that this film was nominated for multiple Oscar awards.
As the family progresses down the river, they find the locals they encounter are increasingly hostile. Eventually, the locals ambush them, following them into the woods, where they savagely attack them. The protagonists manage to escape but still have to make it through dangerous rapids to get home — all while being chased by lunatics.
5. I Shouldn't Be Alive – "River of Fear"
This is a single episode of the Discovery Channel documentary series, "I Shouldn't Be Alive." In case the title didn't tip you off, this feature drives home the dangers of rafting. It follows the experiences of people who lived through extraordinary scenarios, providing realistic reenactments of their near-death experiences.
The episode "River of Fear" follows one man who went solo rafting through the Colorado River. Although he made it without issue for 27 days, he then encountered perilous rapids. Ultimately, he ran into rocks and was left fighting for his life. This documentary will remind you why it's essential to take all the necessary safety precautions on the water. If you enjoy rafting movies, you will love it.
6. River Rafting Movies: The Great River Expedition of Yunnan River (Top China Rafting movie)
The Yunnan River is located in a remote part of southwestern China. It's one of the three largest rivers in Asia, flowing from the Tibetan mountains along the steep canyons of the Himalayas. This film explores the river's mystical beauty through a rafting expedition that also explores the Yangtze, Salween, and Mekong Rivers.
The two-month expedition it took to create this masterpiece was a joint partnership between the Chinese Government and the Society for Nature Conservation. It was meant to showcase the beauty of China's landscapes and the diversity of flora and fauna. This film accomplishes its mission, making a gorgeous argument for the need for environmental protection.
7. Rafting Through Siberia (spectacular footage)
Siberia is notorious for its beautiful but harsh landscapes, featuring dense forests, great plains, glaciers, steppes, and — of course — wild rivers full of white water rapids. The Altai is a mountainous area of the famous Russian territory that is home to the Katun River.
In this documentary, a collaborative team of Russians and Americans take on the turbulent waterway. The resulting documentary provides spectacular footage of the wild white water and the surrounding Russian wilderness. Whether you are curious about rafting or interested in the Russian countryside, this documentary will be of interest.
8. Rivering (Captivating footage)
If you're looking for something more lowkey, this peaceful and heartwarming documentary is an attractive option. Set in New Zealand, it follows the country's whitewater kayaking community. It was filmed over three years and offers beautiful footage of people practicing a sport they are passionate about.
The film itself was created by a whitewater enthusiast, Bill Parks, and is a real labor of love. It's a low-budget creation and was crowd-funded. However, the scenery is so beautiful, you don't need big Hollywood tricks to make this flick worth watching. One of the best kayaking movies.
9. Without a Paddle
This movie follows three childhood friends who reunite for a life-changing adventure. If you're looking for a laugh, this is a great pick. After the death of a mutual friend, the trio comes together and decides to take a wilderness adventure to make up for lost years. You'll recognize some comedic actors, including Matthew Lillard, Seth Green, and Dax Shepard.
Ultimately, this movie is all about maintaining childhood friendships as adults who have gone down different paths. One of their adventures involves canoeing over a waterfall (unsuccessfully). Don't stress, though. Overall, this is a feel-good film, more about laughs than adrenaline.
10. Chasing Niagara
This documentary combines three worthy themes: friendship, chasing your dreams, and white water. The fast-paced flick follows Rafa Ortiz, a pro kayaker who dreams of kayaking the most famous waterfall in North America, Niagara Falls. His dream is both illegal and dangerous.
The documentary follows Rafa and his friends as they practice towards this goal, taking on rough whitewater in Mexico and the Pacific Northwest of the United States. The footage of Rafa preparing for the impossible 150-foot drop of Niagara shows just how much planning, preparation, and sheer determination is needed in rafting.
In addition to our top ten movies and documentaries about rafting above, we had to award a few honorable mentions. These films aren't strictly about rafting, but they all center around rivers, exploring human relationships with these impressive bodies of water. And isn't that ultimately what rafting is all about? Here are our honorable mentions:
● The Memory of Fish: This documentary takes place in Washington's Olympic Peninsula. It follows the story of Dick Goin, who battles the existence of dams in the area and their negative impact on the river's natural ecosystem.
● The Weight of Water: This inspiring movie tells the tale of a blind man who is determined to kayak the Grand Canyon. Erik Weihenmayer was the first blind person to climb Mount Everest and all seven summits. This film follows him as he takes on a new challenge, rafting. An inspiring watch and one of the best Grand Canyon rafting movies.
● Big River Man: This intriguing movie isn't about rafting, but it does involve rivers, and it's such a wild story, we had to mention it. The film follows an eccentric Slovenian long-distance swimmer (Martin Strel) who swims the entire length of the Amazon River (that's 3,300 miles) over three months.
(You might also be interested in reading about the Best Rowing Movies you'll ever watch)
Wrap-Up of the Top 10 Rafting Movies and Documentaries
Before you head off on your next rafting adventure, take the time to view one of these movies or documentaries. These flicks are sure to whet your appetite for the rapids ahead. With their high-action white water, stunning scenery, and twisting plotlines, watching one of these films is almost as good as being out on the water — almost. Nothing beats the real deal, after all.
We are sorry that this post was not useful for you!
Let us improve this post!
Tell us how we can improve this post?