The Dominican Republic has some of the most breathtaking beaches globally and is known for brilliant white sand beaches and crystal clear blue waters, perfect for snorkeling. This beautiful part of the world is the second-largest nation in the Caribbean. It occupies two-thirds of the island Hispaniola, bordering on Haiti and sharing the other one third.
This astonishing place features the tallest mountain in the Caribbean and the most diverse geography. This is the most visited island in the Caribbean, which is no surprise considering the excellent weather year-round and it's magical marine life and outdoor adventures. Coral reefs and human-made barriers are in place at most beaches to protect snorkelers, swimmers, and divers from the large ocean predators.
With an opportunity to see a prism of coral reefs, hundreds of small fish varieties, and the chance to see the great Humpback Whale, we've listed the 10 best spots for snorkeling in the Dominican Republic.
The Best 10 Spots for Snorkeling in the Dominican Republic
While entertaining your choices for snorkeling adventures, keep in mind that not all are for beginners. So keep that in mind if you are new to investigating the beautiful waters of the Dominican Republic. To be sure, there is a beautiful place for any level of snorkeler in the Caribbean waters that await you.
1. Dominican Republic Snorkeling at Playa Rincon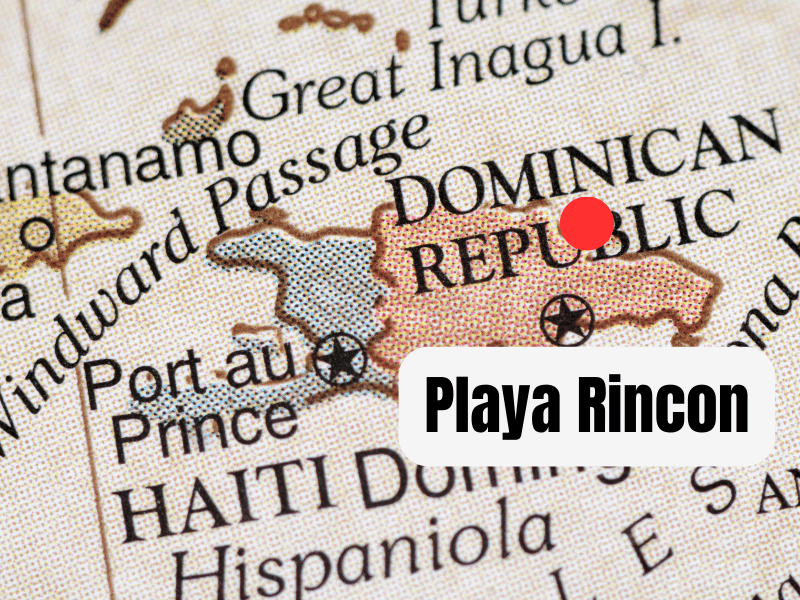 Nestled on the Samana Peninsula, Playa Rincon is noted as one of the most spectacular beaches on the planet. The sandy white beaches and turquoise blue sea offer numerous marine life varieties to explore while you are snorkeling on this stunning shore.
One particular area of the beach offers a protected area of water that is ideal for snorkeling and is the perfect place for beginners while being exciting enough for divers' most experiences. Explore schools of tropical fish in these clear waters, and you might be lucky enough to swim with a chill sea turtle. A bonus is that there is a restaurant that you can go to once you've worked up an appetite.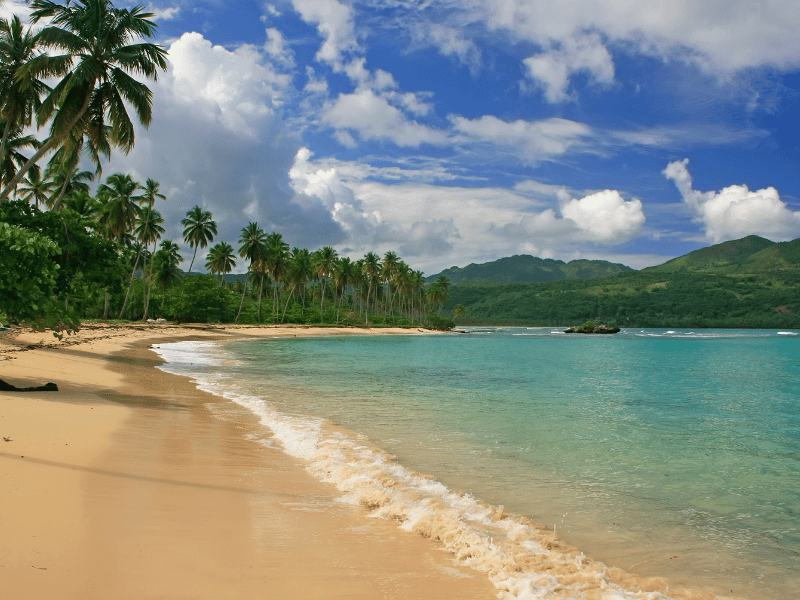 Find a hotel next to the most amazing snorkeling spots:
10 Best Resort for Snorkeling in Dominican Republic – Punta Cana
2. Dominican Republic Snorkeling at Silver Bank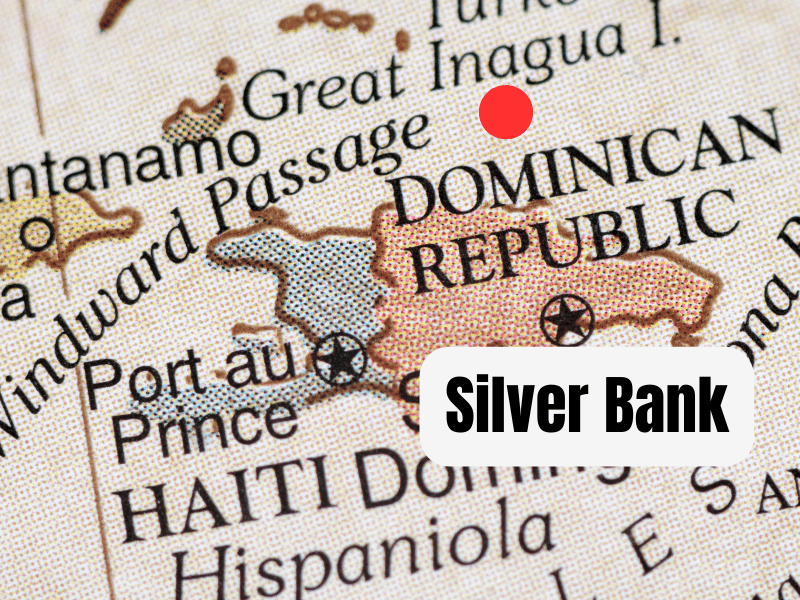 One snorkeling site is a must-see and sought out above all other locations in the Dominican Republic, and for a good reason. While this location has spectacular snorkeling and swimming, with stunning beaches and tropical scenery all year round, it is known mainly for the adventure it offers during the winter months.
Silver Bank was declared a marine mammal sanctuary for the number of humpback whales that migrate there each year to mate and give birth due to the warmer water. You will have a great chance of swimming with these dignified giants of the sea, as well as experience their mating rituals and hear their whale songs as they breach high above the water. There are many remarkable creatures in this area, but the whales will steal the show and take your breath away.
Related posts:
3. Boca Chica – Snorkel Dominican Republic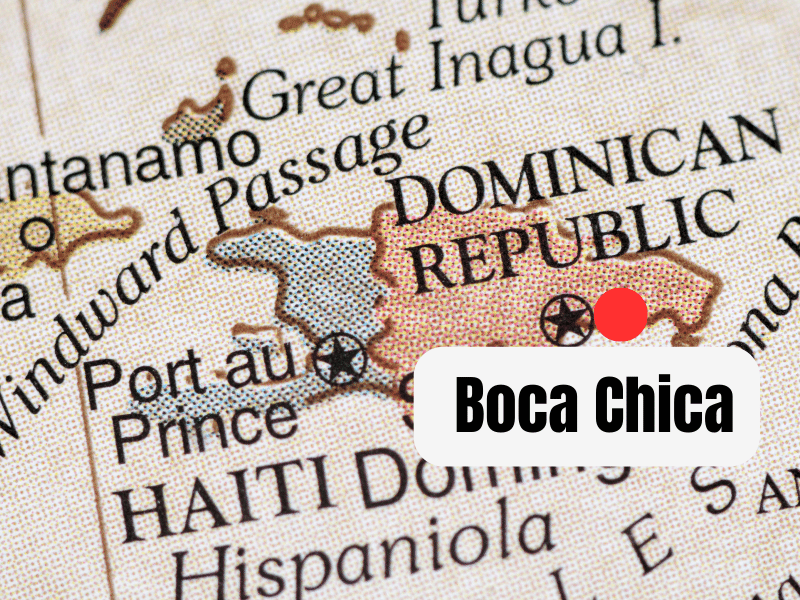 Near the national capital city, Boca Chica is a great place to go snorkeling with protected waters, white sand, and a stunning coral reef that acts as a barrier for the waters. La Matica, an islet off the beach, has mangroves in the shallow bay that are well worth exploring. Sea turtles, starfish, various brilliantly colored fish, and stunning coral are only some of the wonders you will get to see.
It is worth mentioning that the other side of the bay has La Caleta, an underwater park that offers snorkeling through shipwrecks and beautiful coral reefs that add to an exhilarating experience.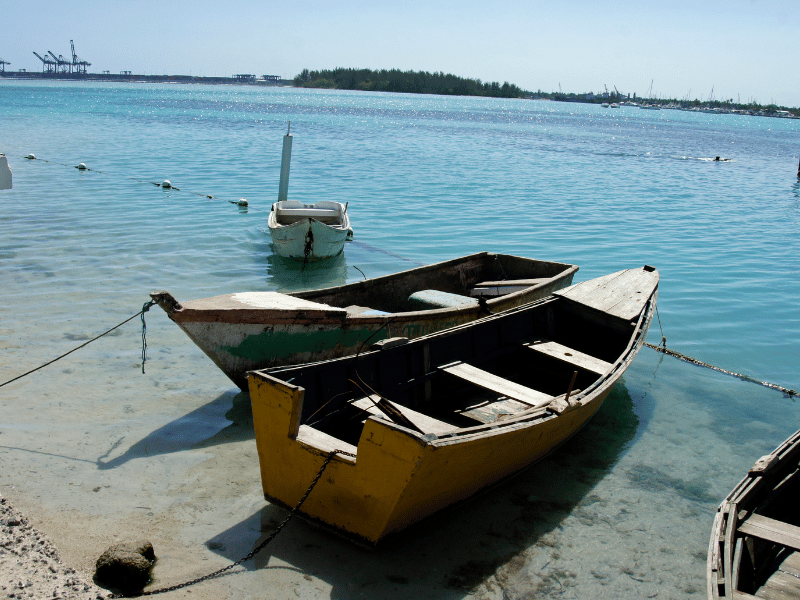 4. Playa Sosua: Best Snorkeling in Dominican Republic Snorkeling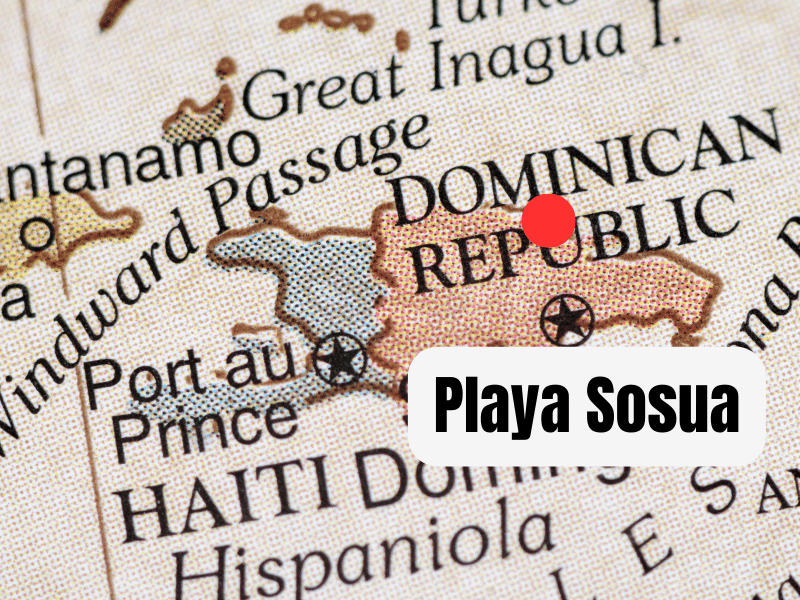 About 20 minutes east of Puerto Plata is the Playa Sosua beach, a crescent-shaped bay that offers spectacular snorkeling on white ocean floors and clear seas. Swim with schools of tropical fish, and explore crevasses through the glass Caribbean waters.
This is a great area to visit if you are new to snorkeling, with the water depths not going much deeper than 27 feet in suggested areas. You will experience swimming with colorful fish, moray eels, peacock flounder, and stingrays, to name only a few. This area also has restaurants for a meal after your day of a fabulous adventure.
Related posts:
5. Snorkeling in the Dominican Republic at Cayo Levantado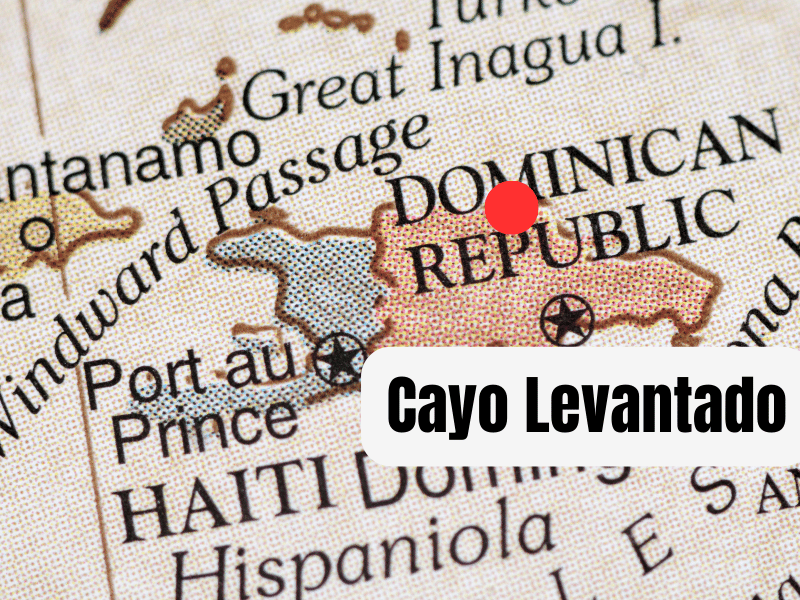 Cayo Levantado, a small island to the southeast of the Samana Peninsula, is a stunning island with pearl white beaches and clear blue waters. This piece of paradise is one of the most popular snorkeling spots in the Dominican Republic.
There is a private part of the beach owned by Bahia Principe Luxury Resort, reserved for hotel guests. There are also two beaches available to the public for snorkeling and enjoying the butterflyfish, flounders, moray eels, angelfish, and dozens of other marine creatures.
As you swim along the bottom of the seafloor, look for a spattering of starfish along the way and the rainbow-colored water as you come upon the various colors and types of coral where several species hide and dip, waiting for you to find them.
6. Snorkeling in the Dominican Republic at Playa Fronton
This peaceful beach is speckled with coconut trees, white sands, and transparent waters that you down even need to go into to enjoy some marine life, but you really should. Playa Fronton is one of the most remarkable beaches in the Dominican Republic. It can be reached by boat from Las Galeras, or you can access it by taking a glorious hike and enjoying some of the tropical scenery along the way.
Underwater, enjoy the remote caves and the sea life that hides in and around them, from various tropic fish to glorious coral. You will also be able to spot sea urchins but be wary not to step on them, or you will experience immediate pain and can have a wound that bruises or has the potential to become infected.
7. Snorkeling in the Dominican Republic at Cayo Arena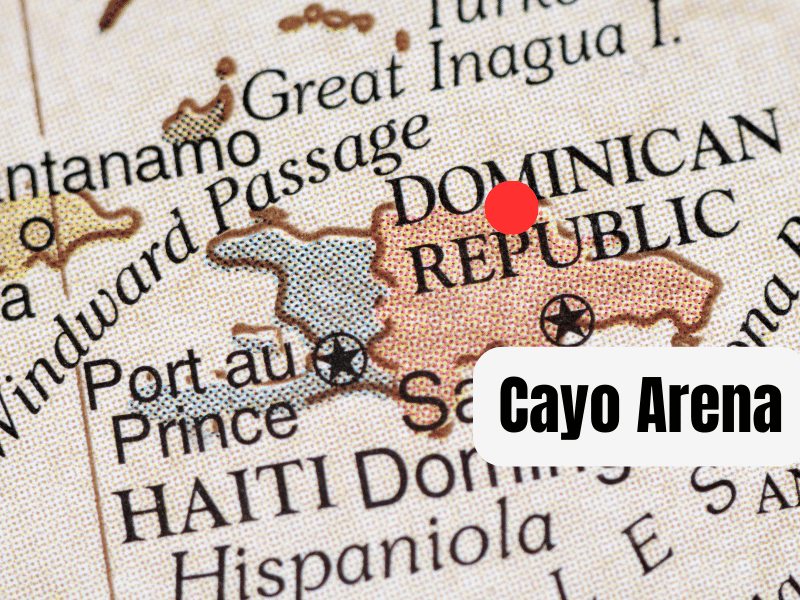 A little piece of heaven referred to fondly as Paradise Island, Cayo Arena is a small pearl-white sandbar, surrounded by clear water, perfect for snorkeling. Coral reefs of vibrant colors are a must-see here, along with hundreds of various fish species and other ocean inhabitants for you to explore.
Beginners may feel content starting in the shallow waters where the view and findings are spectacular, but the larger marine life and coral reefs are further out in the deeper waters, if you are a more advanced snorkeler. You can access Cayo Arena by boat from Playa La Ensenada or Punta Russia.
8. Snorkeling in the Dominican Republic at Bayahibe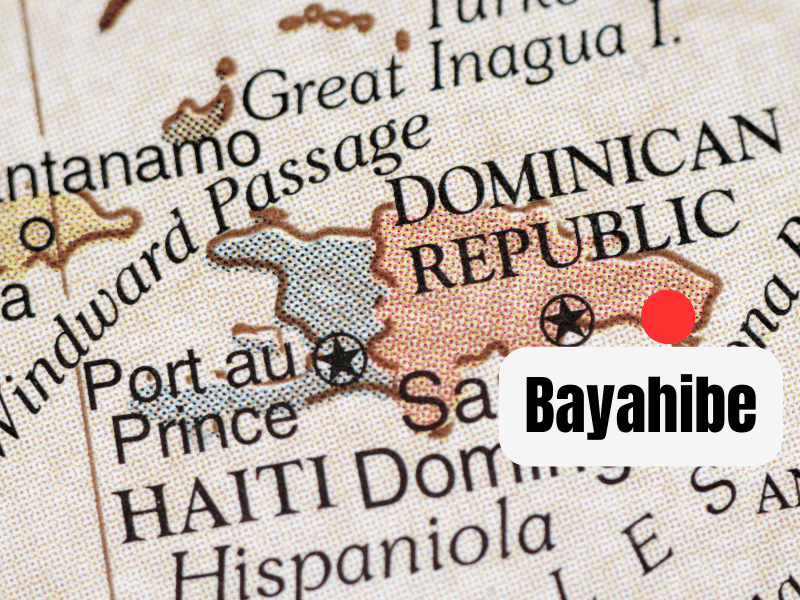 This small fishing town is a favorite for those who love sea adventures, as several snorkeling sites offer tours to some of the most beautiful underwater experiences in the Dominican Republic. This spot is considered one of the best snorkeling locations for spotting colorful marine life and stunning coral in a calm setting. Enjoy a relaxing snorkeling experience with the cool water below you and the tropical sun warming your back.
9. Snorkeling in the Dominican Republic at Samana Bay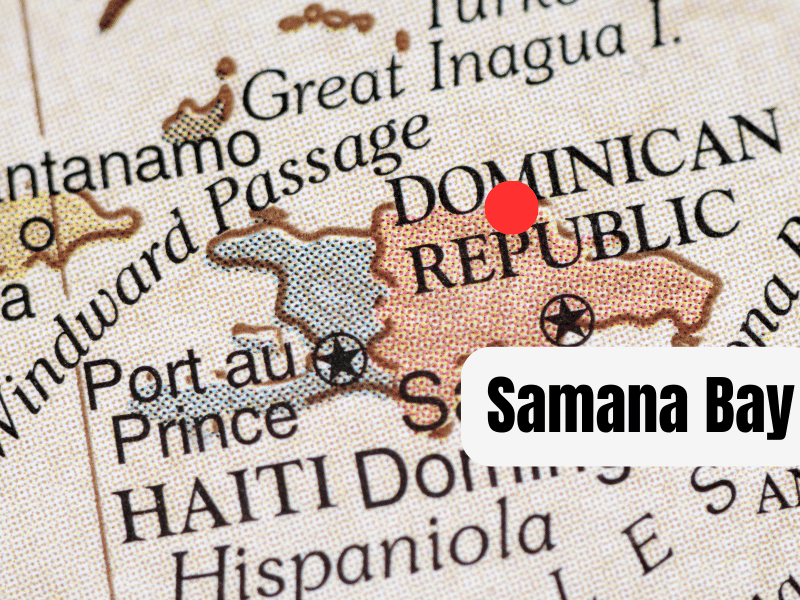 While this area is not known for deep water snorkeling, you can find plenty of crabs, brilliant coral, needlefish, and other small fish when you go snorkeling off the beach. This is a great spot for beginners as the water is calm and clear, and the views of the scenery surrounding the beach is a tropical paradise.
If you stay in Samana Bay, some tours leave this location for day trips to see sunken ferries. You will also have the opportunity to visit other islands and waters to explore, and get to see a bit more of the natural wonders that live on land and in the waters of the Domincan Republic.
Distinguished Mention
10. Snorkeling in the Dominican Republic at Punta Cana
Although Punta Cana is the most popular tourist destination on the island, it is not the best snorkeling location due to boat traffic and periodic rough seas. These waters are recommended for experienced snorkelers and stronger swimmers. You can book a boat tour to go snorkeling here, but it's not recommended for beginner snorkelers.
In these outer waters, past the coral reefs that protect most beaches from large marine life and some ninety minutes away, you will have the chance to see sharks of various species, making it well worth the journey. Just take care to have someone with you and remember that as beautiful and awe-inspiring as these ocean creatures are, they can be dangerous.
(Read about other places at Best Snorkeling Resorts in Punta Cana)
Snorkeling in the Dominican Republic – Conclusion
The Dominican Republic is a beautiful destination for the most avid travellers or new wanderers, with snorkelling that suits all experience levels. Choose between thrilling underwater caverns or off-shore adventures that suit your experience level and family needs.From white sands to brilliant coral, there is no lack of beauty or excitement to be had in this Caribbean paradise to the intriguing underwater creatures.
(You might be interested in reading about Best Snorkeling Destinations In The Caribbean)
As with any underwater adventure, be sure to follow safety guidelines, whether you are on tour or not, read posted signs, and it is best to snorkel with someone alongside you. The Caribbean ocean boasts many beautiful creatures and majestic landscapes, but there are also large predators that you could have a run-in with and put in a precarious situation. Ensuring your safety will help you experience the best snorkeling spots in the Dominican Republic.
We are sorry that this post was not useful for you!
Let us improve this post!
Tell us how we can improve this post?